Clinical Trial Audit and Monitoring Services
Good Clinical Practice (GCP) guaranteed
Our highly trained clinical research associates (CRAs) ensure integrity of study and commitment to excellence—on par with ICH & GCP standards.
Efficient monitoring of clinical sites from site qualification to report generation.
Pepgra offers risk-based high-quality services in clinical trial monitoring to ensure scientific excellence and data integrity across operational centres and regional hubs. Our in-house project management and operations team travel across the globe to support project teams through our local knowledge of the regulatory environment. Our clinical research team members are acquainted with the local laws, regulations and guidelines. We will stand shoulder to shoulder with you on-site—with commitment, passion and motivation to maximize the potential of everyone.
We offer remote monitoring solutions to our customers, which reduce frequency of on-site visits and enhance data quality. Our experts ensure perfect coordination among clinical research associates, project managers, sponsors, and other clinical trial site members.
Pepgra CRO rigorously scrutinizes its CMD services and projects in terms of the teams and resources to ensure details of projects are strictly kept within the operational zone. Through our sophisticated services in CDM, we have transcended the conventional model. We strive to scale new heights in CMD services.
Comprehensive Clinical Trial Monitoring Solutions
Site selection and feasibility
Development of recruitment criteria (inclusion and exclusion) with proper consent
Managing patient recruitment
Quality assurance mechanisms
GCP—including training and motivational visits
Communication with sites
Customizable training based on the requirements
Initiation, interim monitoring, and study closure visits
Managing of local ethics review process
Study-specific training to site personnel
Pepgra has done plethora of work in the area of clinical trial audits and monitoring for top pharmaceutical companies. Our CRAs will ensure a thorough review of data, frequent the sites, and perform interim analysis. All tasks in compliance to ethics committee and regulatory standards such as Schedule Y, study protocol, ICH GCP and the other regulations.
We deliver study designs balanced to meet your business needs and expectations with the current scientific understanding and all regulatory requirements considered.
Allow us to help propel your product forward.
Pepgra CRAs did a fabulous job of frequenting the clinical trial sites at different times during the course of study. Apart from their technical know-how, they also had a great affinity with our site team members and finally documented pivotal research findings in the monitoring report which was an eye-opener for us. I would strongly recommend Pepgra as the CRO of choice.
— Barry Stein, VP of a leading medical device manufacturer.
We'll scale
up as your needs grow.
No compromising on integrity and quality. Our processes are well defined and flexible to ramp up as per your requirements.
Partnering with
you till the project end.
We come with you all the way. From design to market support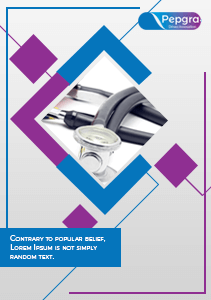 Pepgra CRO Offerings
We give solutions to the healthcare, pharmaceuticals and food industries to boost sophistication of statistical elements in their study. Changing global regulatory system, globalization of clinical trials, increased consumer expectations, infrastructural and culture issues, and various diagnostic requirements should never hamper your research and development programs. With our support...
Download brochure on our CRO offerings (PDF).